New year, new… bed? It can be difficult to decide on large household purchases, and your bed is one of them – it's the place where you are spending around a third of your life! You want to take that kind of decision making seriously. Beautiful beds are easy to find, but here are a few different styles to help you get started on your quest towards the ultimate sleeping environment.
A canopy bed
Take inspiration from exotic holidays and furnish your room with a canopy bed. The style that's particularly in at the moment is the 3d cube frame look – along with small curtains along each edge, pushed to the side. You're able to come across these designs of bed frames for a relatively inexpensive price if you know where to look, or for those feeling brave, it can make a good DIY project. You'll find plenty of instructions available only to help with your design, materials, and construction for the project.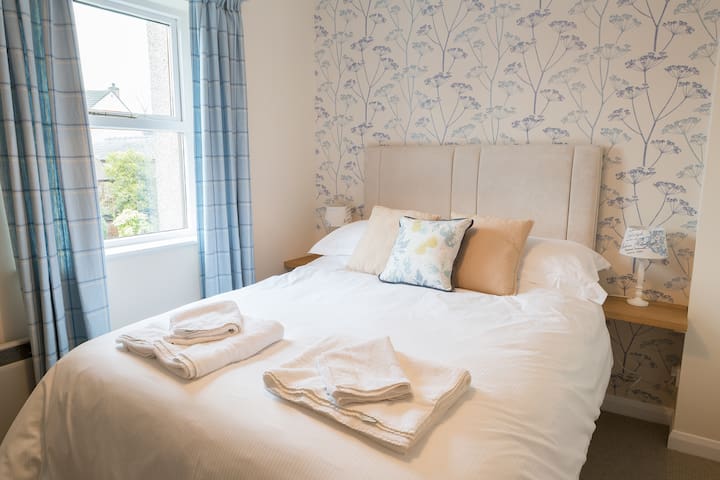 The daybed
It seems only a few years ago that daybeds were all the range; however, we're seeing less of them around these days. But that's no reason why you should discount them from your home design. Fashion be damned! Comfort is the name of the game here. Adding a daybed to a living or sitting area can make it better utilised than a simple couch. Think again about that exotic look. An exotic day bed in the sun where you lounge around, reading a book and maybe even sipping on a mimosa? What's not to love about that idea.
The Versilia by Alf Italia
Modern bedroom furniture comes to life with the luxe Versilia bed by Alf Italia. This bed is super modern, with a high gloss lacquer finish in grey, a large headboard that includes optional feature lighting to really highlight your sleeping quarters. It is available with an orthopaedic spring system which can help to make your sleep a more comfortable with the right matching mattress. You can pair this design of bed with the matching furniture set which has available a dresser, storage box, tallboy, and nightstand. Grab them all for the ultimate matching bedroom.
The simple headboard
People who are working with a strict budget but are looking for a decorative touch for their bed, or for those looking to spruce up their simple ensemble will get the most out of a headboard for their bed. A headboard slots in behind the head of the bed, making it look as if there is a greater frame the bed has. Headboards may be freestanding, wall mounted, or some are even bed mounted. They're also super easy to switch up or to transport if you think that you might change your mind about the type of design you like.
A four poster bed
The traditional four poster bed is easily spotted by the post extending upwards at each of the four corners of the bed. These beds are generally semi ornately carved wood and give a more traditional look. People sometimes like these type of beds as you are able to place items on the posts of the beds to funk it up a little, or even for storage – like scarves and jewellery. Four poster beds are raised fairly high off the floor, giving you plenty of under bed storage space to play with, too.
Still not sure? Head to a showroom for Bedroom furniture Sydney to check out some different bed styles to get a good idea of how each will look in person. You might just fall in love with a design you hadn't even considered before!